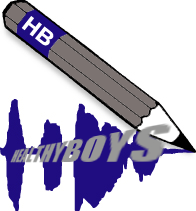 LATEST NEWS:
Thanks to all who joined in and helped out on the "Mobile In C" performance (mentioned below)!
Here's video footage from the 5 p.m. performance:
Here's a
link
to a brief mention on WNYC's site about the 1 p.m. performance.
PAST NEWS:
Come perform at the world premier of "Mobile In C" at the InterActive Music New York! (IAMNY!) program on Monday June 21, 2010. Join fellow iPhone users in an ensemble performance of Terry Riley's masterwork, "In C"! The performance is free, and will take place at 5pm on June 21 at the pedestrian oasis on 14th Street and 9th Avenue in Manhattan. No musical experience necessary. Just download a mobile phone app on site and join the performance of one of the most heralded modern musical compositions! This performance is sponsored by Healthy Boys LLC.
Often cited as the first minimalist work, Terry Riley's "In C" exists in the space between composition and improvisation. One of its most striking features is how Riley composed the piece to encourage and highlight the communal aspect of making music, specifically the impact an individual's decisions has on the entire group. "Mobile In C" brings this 20th century work into the 21st century by using Apple's popular mobile platforms allowing anyone, regardless of musical background, to participate in the piece. The magic of "Mobile In C" is when groups of people who would normally be total strangers to each other, work together to create exciting sonic moments. In these moments the audience/performers truly become an ensemble!
There will be a limit of 35 performers so come early! For more information on IAMNY! please visit the
Facebook Page
.